The summer time is the best time to visit some of the UK's best Roman ruins, particularly those that are outside as the dry weather will allow you to see more of the former foundations, so we've put together a list of some of our favourite Roman sites for you to visit this summer.
Roman Baths, Bath
Bath isn't just famous for its Georgian buildings and its reputation for being a spa town, it also has a wonderfully reserved Roman Bath House. As well as being able to walk around the baths, there are also a number of artefacts and knowledgeable guides to help you find out more about this era.
Hadrian's Wall, the Borders
Located right on the border of England and Scotland, Hadrian's Wall is a stunning piece of Roman architecture. It stretches across 73 miles and features barracks, forts and milecastles along its length, so you'll find something fun to see, no matter which bit of the wall you visit.
Chedworth Villa, the Cotswolds
This is one of the most extensive Roman ruins complete with two bath houses, mosaics and a Roman temple.
Roman Amphitheatre, Chester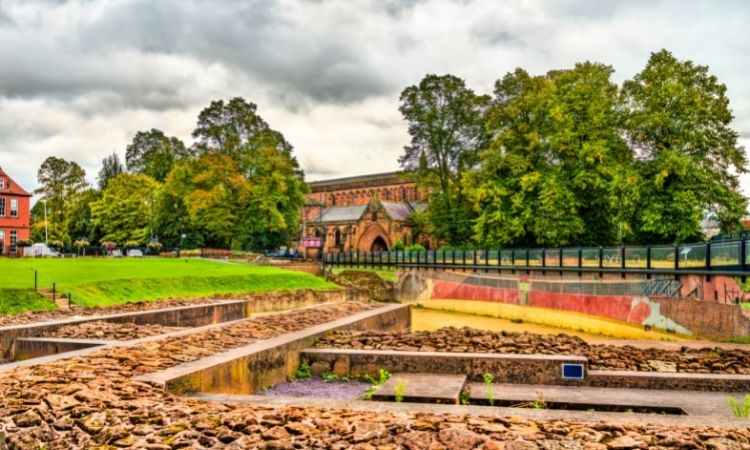 Chester's Roman Amphitheatre was the scene of Britain's largest archaeological excavation. It offers a real insight into the Roman's love of gladiators and there is a lovely Roman garden next door to see too.
Bignor Roman Village, West Sussex
This is one of the largest Roman villas that is open to the public and was once the home to a very wealthy family. There is even a mosaic of the mythical Medusa on display.
Of course this isn't all that Roman Britain has to offer, there are sites all over the UK! Some honourable mentions include:
Colchester – one of the largest Roman settlements was here and there are several ruins scattered around the city.
Caerleon – This site in Wales on the outskirts of Newport has a number of Roman ruins and artefacts to see.
Related
0 Comments