Twenty organisations in England will benefit from a £60 million fund to help protect our national heritage for future generations. Museums, galleries and heritage organisations have been awarded £60 million to ensure nationally important museum collections and heritage assets are protected for future generations.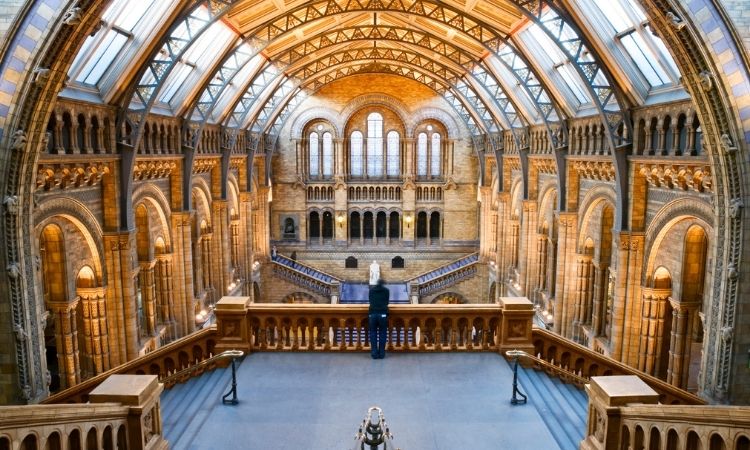 Image: Natural History Museum, London
The funding from the Department for Digital, Culture, Media and Sport, has been awarded to organisations including the Victoria and Albert Museum, the Natural History Museum and the British Library has supported 100 projects for essential maintenance works delayed by the pandemic. It will help projects that were postponed because of Covid-19 lockdowns and restrictions and to allow institutions to welcome back visitors this summer. It is hoped that the funding will increase accessibility at national tourist attractions, such as the Royal Armouries in Leeds and the National Science and Media Museum in Bradford. The funding will also help organisations meet net-zero targets by supporting energy efficiency projects at the Royal Armouries, providing grants for electric boilers at the Imperial War Museum Duxford in Cambridgeshire and upgrading insulation at the Tate, Liverpool.
The £60 million investment in some of the nation's beloved institutions builds on the almost £2 billion invested in the arts, heritage and cultural sectors through the Culture Recovery Fund, which has supported more than 5,000 organisations since its launch.
Oliver Dowden, Culture Secretary, said: We've given £60 million to safeguard the priceless collections and heritage at many of our beloved cultural institutions so they can be enjoyed by future generations. This builds on our £2 billion Culture Recovery Fund, ensuring that we continue to protect our heritage and culture throughout this pandemic and are able to open up our historic institutions for everyone to enjoy this summer."
A grant of £9.8 million has gone to the world famous British Museum for essential maintenance work which will ensure that the Museum's priceless collections are preserved for future generations. £2.7 million is for the fabric and roofs and galleries. The Natural History Museum in London will receive £4.6 million to restore the Waterhouse Wing, home to the Human Biology Galleries that chart the origins and evolution of humanity. The V&A, also in London, will receive over £1 million to preserve the unique terracotta façade of their Grade I listed garden courtyard building, while Walker Art Gallery, part of National Museums Liverpool, will receive £800,000 to preserve the ornate sandstone cornice that adorns the galleries entrance.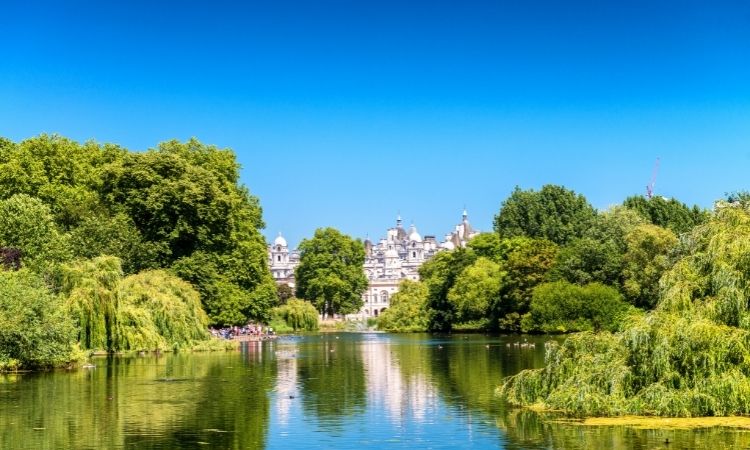 Image: St James' Park, London
As well as galleries and museums, funding is also available of helping heritage organisations, including the Royal Parks, whose green spaces were a haven for Londoners during the pandemic. They will receive £2.2 million to help maintain footpaths, create nature habitats, protect parkland and landscapes and repair boundary walls and bridges. It will be available for parks including Richmond, Bushy, Greenwich, St James', Brompton Cemetery and Hyde Park.
Public bodies have also been given funding to help their efforts to hit net-zero targets. Decarbonisation projects have been funded at the National Gallery, the Natural History Museum, Imperial War Museum in Duxford and Science Museum Groups sites in Manchester and York.
Heritage spaces are also using the money to make their exhibits more accessible. Royal Armouries in Leeds will be using their grant to install a Changing Places toilet to help open up facilities to visitors with complex needs. More than £350,000 will go to the National Science and Media museum and the Museum of the Home to reconfigure entrances and modernise lifts to make their sites more accessible. The Horniman Museum and Gardens will receive £510,000 to fund essentials upgrades to its buildings, along with significant investment in infrastructure.
You can find a full list of recipients here.
Related
0 Comments