Spring is here and although you may not be able to enjoy a visit to Hever Castle's award-winning gardens right now, there's no better time to take one of the virtual garden tours of the estate from the comfort of your own home.
April is a fabulous time to see the gardens in this virtual garden tour as stunning carpets of late daffodils bloom across the estate. The grass is lush and green and the blossoms of the fruit trees are pink and delicate in the orchard. Walls are covered in camellias and tulips provide a kaleidoscope of colour along Pergola Walk. Spring bedding includes heavily scented hyacinths in Blue Corner and bluebells adorn Anne Boleyn's Walk.
Those that have already viewed the tour on Hever Castle's Facebook page described it as a 'delight', "just what I need at the moment", 'beautiful', 'peaceful' and 'inspiring'.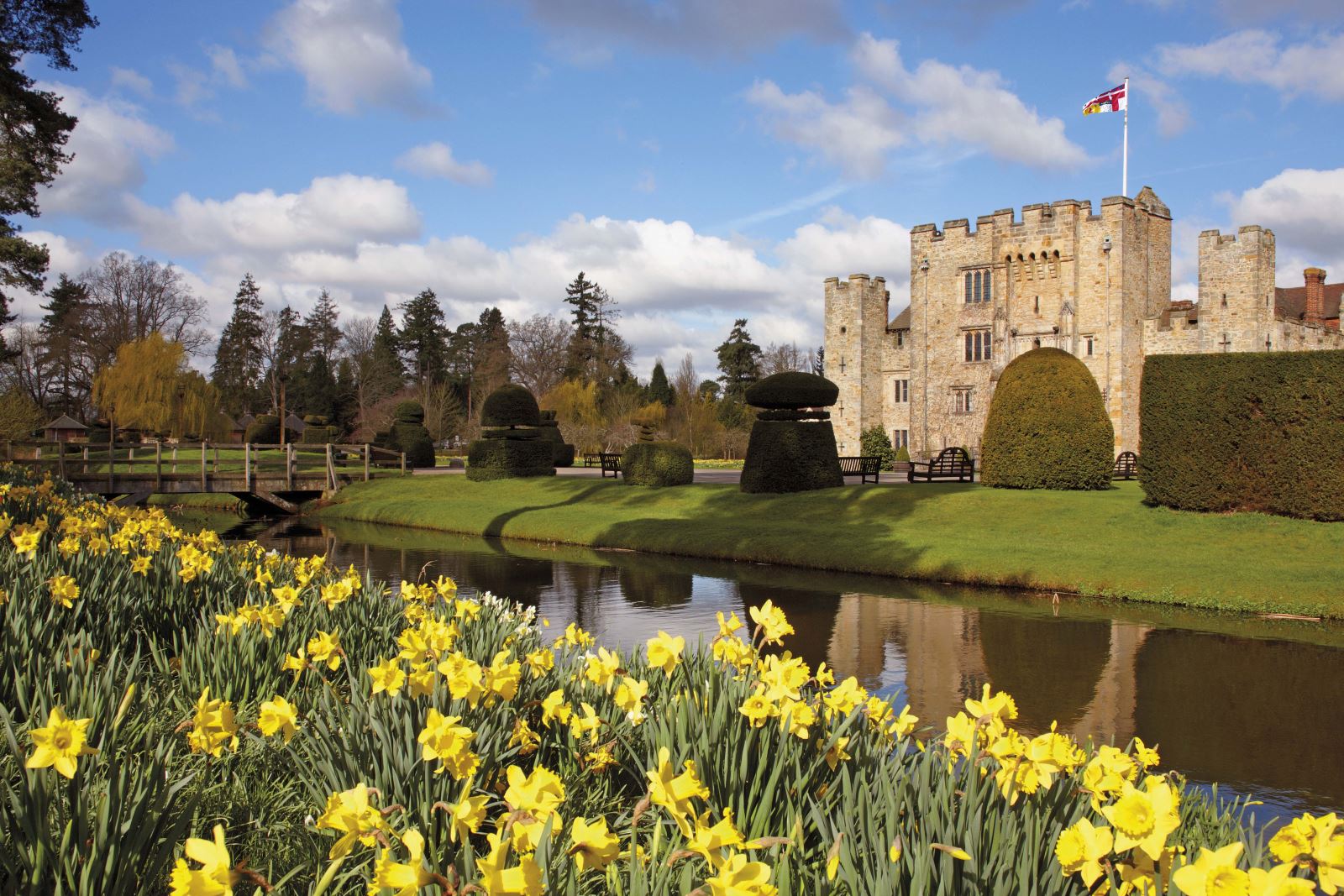 Hever Castle is best known for being the childhood home of Anne Boleyn but the beautiful gardens at Hever Castle were the vision of William Waldorf Astor and were laid out between 1904 and 1908, turning marshland into the spectacular gardens and lake you see today.
One of the most magnificent areas of the gardens is the Italian Garden, which was designed to display William Waldorf Astor's collection of Italian sculptures. Over 1,000 men worked on the grand design, with around 800 men taking two years to dig out the 38-acre (14.2 ha) lake at the far end of the Italian Garden. Within four years the 125 acres (50 ha) of classical and natural landscapes were constructed and planted. The garden is only now reaching its full maturity.
As well as the tour there are also talks and tips from Hever's gardening team available. You can access the tours through the Hever Castle website and see regularly updated images on Facebook, Instagram and Twitter.
Related
0 Comments