Based on the ancient labyrinths of old, hedge mazes were created in the 16th Century to entertain royalty and provide privacy for those secret rendezvous!
However, the 17th Century fashion for the natural, smooth lines of Capability Brown saw the destruction of many formal gardens and hedge mazes. The world-famous maze at Hampton Court Palace was saved however, as despite Capability Brown being the Gardener he had specific instructions from the King to leave well alone! Britain's oldest hedge Maze was designed by George London and Henry Wise. The multicursal maze was originally planted in Hornbeam but replanted with Yew. Covering a third of an acre the maze takes on average twenty minutes to reach the centre!
At 1.69 miles, the longest maze in the world can be found at Longleat. Covering 1.48 acres and constructed with over 16,000 English Yew trees, the maze is one of several at Longleat. With several raised bridges to give you a glimpse, the aim is to make your way to the observation tower at the centre.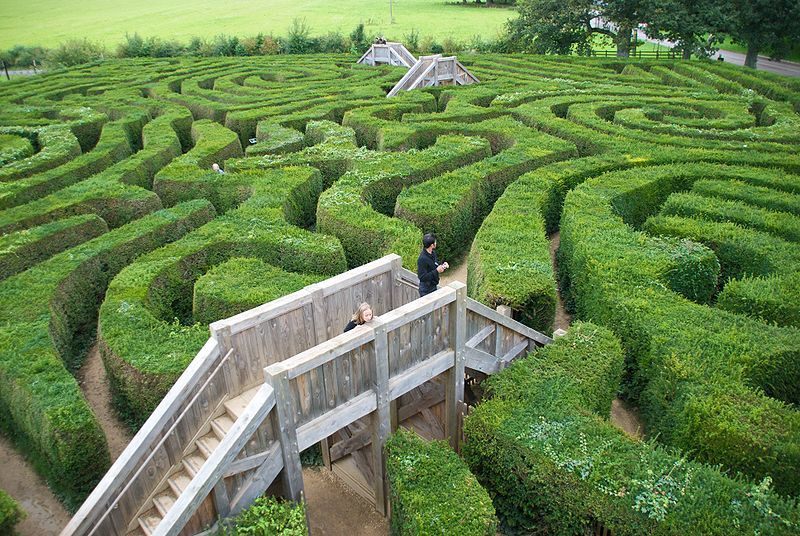 Planted using 1209 Yew tress the circular maze at Chatsworth House designed by Denis Fisher was originally the site for Paxton's Great Conservatory. The human sun dial at the north end of the maze and the one hundred steps are interesting features,
Taking inspiration from Grinling Gibbons' Panoply of Victory roof carvings the Marlborough Maze at Blenheim Palace was designed by Randoll Coate
and Adrian Fisher. When seen from above the yews take the shape of cannons and cannonballs, flags, banners and trumpets. The birthplace of Winston Churchill, the maze also incorporates a V sign in his honour.
When you manage to reach the centre of the maze at Leeds Castle you will see the Yews have been planted to resemble a Queens crown. Also at the centre is the entrance to the underground grotto. Along the winding trail to the exit you'll be intrigued by mythical creatures, symbols of alchemy and exotic minerals.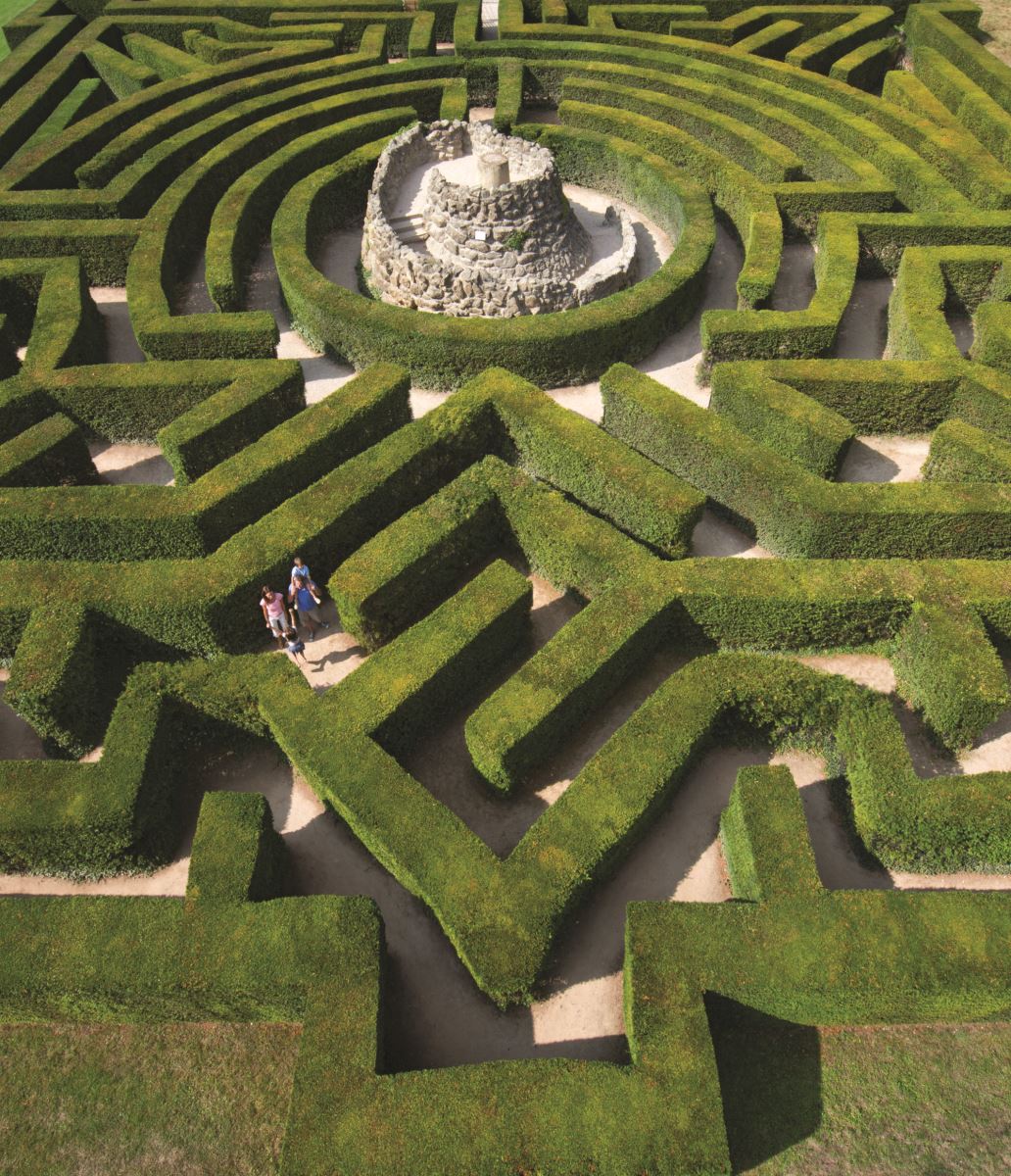 Have photographs of you enjoying a maze? Why not share them with us on our social media pages!
Related
0 Comments