'There But Not There' commemorates soldiers with installations across the country and has received a £2 million government pledge.
Transparent silhouettes of fallen WW1 soldiers have taken their position on the pews of Arundel Cathedral and nearby St Nicholas Church in the largest ever installation by 'There But Not There' – a charitable project that aims to commemorate, educate and heal. The 93 figures in each landmark commemorate the sacrifice made by every person listed on Arundel's war memorial.
Inspired by Martin Barraud's 2016 installation in Penshurst Church, Kent, the multi-faith campaign has seen the silhouettes appear all over the UK. Each represents the shadow of a real WW1 soldier who never came home, and each bears a plaque with a real soldier's name. The picturesque West Sussex town is host to a record number, surpassing even the temporary installation at Westminster Abbey.
The government has pledged £2 million to drive local support through the Armed Forces Covenant Trust Fund. The pledge will allow 4,000 £500 grants to be given to community and faith groups that wish to host their own silhouette installations.
Members of the public can also buy 10-inch figures known as 'Tommies', which are made by armed forces veterans, to commemorate their own relatives. 6ft aluminium 'Tommies' are also available and can be seen near many of the silhouette installations. 'There But Not There' hopes to raise £15 million from these purchases and all proceeds will be distributed evenly between the following charities:
• The Royal Foundation: Heads Together
• Walking With The Wounded
• Combat Stress
• Help for Heroes: Hidden Wounds
• The Commonwealth War Graves Foundation
• Project Equinox: Housing Veterans

Lord Henry Fitzalan-Howard, Earl of Arundel, commented: "I'm delighted by the installation of 93 silhouettes at Arundel.
"The 'There But Not There' campaign is a truly outstanding national venture, not only remembering the sacrifices of those who lived through war 100 years ago, but also channelling that into real help for veterans and others living today."
"Like so many other towns around the country, Arundel suffered greatly with the loss of its 93 fallen, and the Cathedral and St Nicholas Church are the perfect places for us to remember them. I'm very much looking forward to seeing it."
Councillor Lucy Ashworth, Mayor of Arundel, commented: "Arundel Town Council recognises the significant loss of service personnel in our small town.
We wanted to ensure that the 100 year commemoration of WW1 is highlighted in a powerful and informative manner. The 'There but not there' campaign delivers a stunning and poignant tribute to those who never returned to their loved ones here.
"The educational part of the campaign is essential, so that future generations do not forget the great sacrifice they made for this country and what an effect it had on villages. 93 silhouettes in a single place of worship is a haunting reminder of those lives that were so precious to our community. Each one has a unique story to tell. "
The installation at Arundel Cathedral and St Nicholas Church will be present for members of the public to visit between now and Armistice Day (Sunday, 11 November).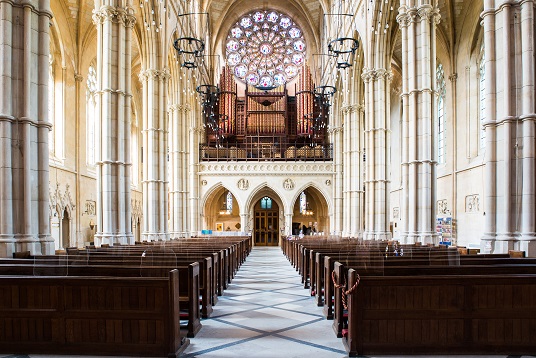 Other silhouette installations can be seen at Gurdwara Sri Guru Singh Sabha (Southall), Palmers Green Mosque (Palmers Green), St Margarets Church - nicknamed The Marble Church (North Wales) and Belfast Royal Academy (Northern Ireland).
Related
0 Comments