The 15-foot gates of England's finest coastal fortress, Bamburgh Castle in Northumberland, are poised to swing open as the castle prepares to re-open to the public on Monday July 6.
The castle – which covers a nine-acre site - is planning to open its grounds and staterooms following the government's guidelines in response to COVID-19, which have ambitions to permit visitor attractions to open in July as part of the phased easing of coronavirus restrictions.
Alongside this, the castle's management team have completed rigorous health and safety planning with external specialists and are introducing a number of covid-secure measures to protect visitors and staff when the award-winning attraction re-opens.
William Douglas is visitor services manager at Bamburgh Castle. He said: "We are excited to be welcoming visitors back to Bamburgh Castle again, however the safety and wellbeing of our visitors and our team is absolutely fundamental.
"Our team of safety experts have been working closely with external health and safety consultants and partners including destination management organisations like Visit England to ensure we reopen as a trusted, covid-secure attraction, where people can still enjoy a phenomenal visitor experience with confidence.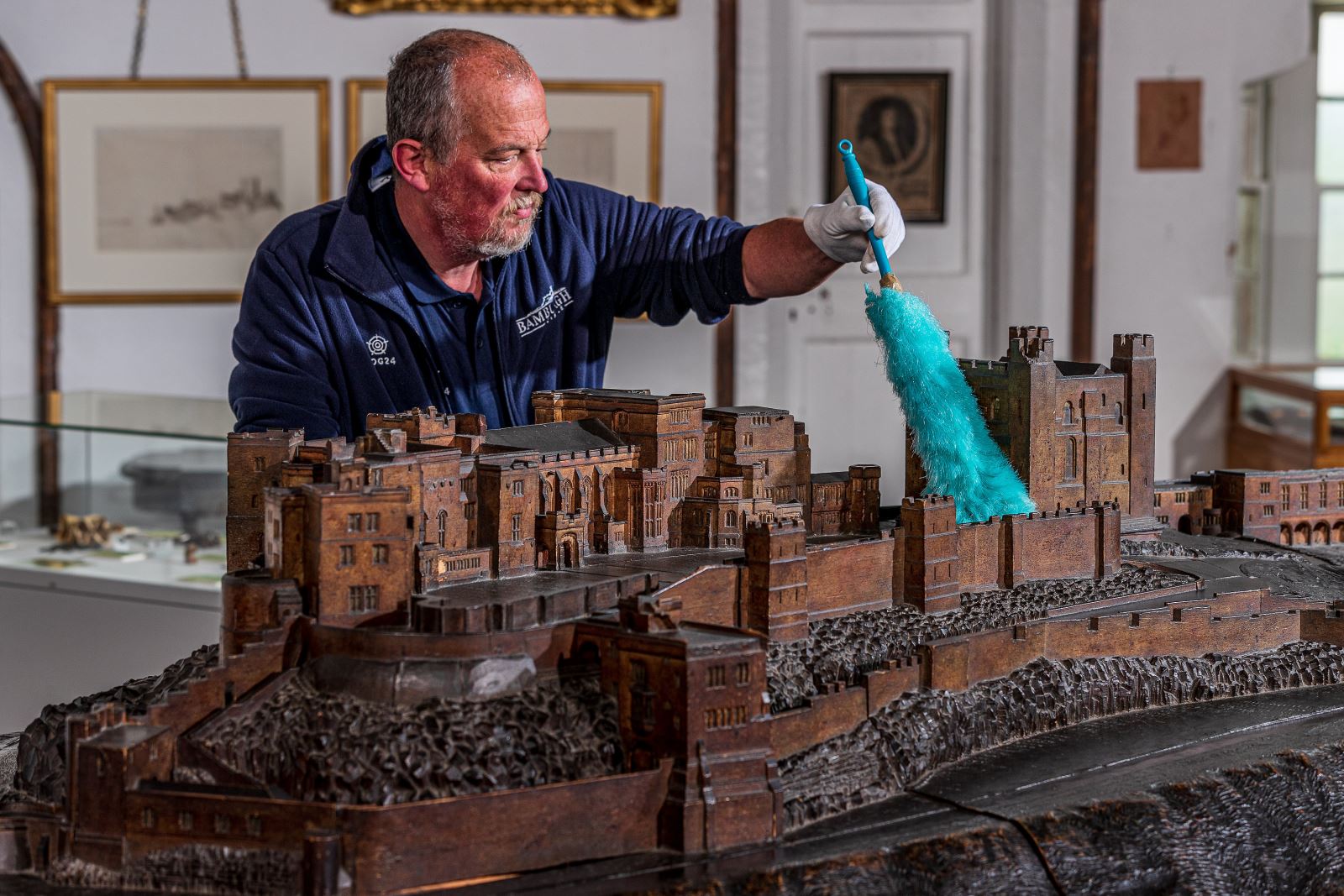 © Charlotte Graham
Bamburgh Castle owner Francis Watson Armstrong said: "Bamburgh Castle simply is a magnificent place to visit and truly is a national treasure that people are longing to visit once again.
"We are fortunate to have nine acres of some of Britain's most spectacular open spaces for people to experience, along with views of our famous stretch of coastline that you just can't observe from anywhere else. It will be amazing to see the castle and grounds come to life with people once again and we're looking forward to opening our gates. It will be an emotional moment.
"The past few months have been harrowing for everyone. Our team has worked very hard in these difficult times to bring us to this point where we have peace of mind to open our doors once again.
"We will continue to monitor and follow government regulations at all times and update our plans should any changes arise, with the safety of the public and our staff being paramount."
New safety measures introduced at Bamburgh Castle include restricted visitor numbers, becoming a cashless site, marked social distancing, a preferred route with signed walkways in the staterooms and grounds, enhanced cleaning programmes and hand sanitisation stations throughout the site. Takeaway refreshments will be available from the castle's Clock Tower Tearooms.
The castle is bringing in additional, high-quality portable WCs.
Staff are undergoing coronavirus training and will be equipped with PPE prior to the castle's reopening.
Dogs will continue to be allowed within the castle grounds and Armstrong & Aviation museum.
Further information about safely planning your visit to Bamburgh Castle is available at www.bamburghcastle.com
Bamburgh Castle will be open to the public daily from Monday July 6, from 10.00am until 5.00pm with last admission at 4.00pm.
Related
0 Comments