Another reason for looking forward to the warmer weather is the rise in cases of Alabama Rot. Increasingly worrying for dog owners there has now been a total of 152 cases since 2012 with 29 of those this year alone. Advice tells us to try and stick to pathways and ensure woodland mud is washed from paws following walks http://www.vets4pets.com/stop-alabama-rot/ has a map of confirmed cases enabling you to check your location and also gives information on the symptoms we need to be aware of.
Take a look at our Top 3 dog friendly places to visit this month. With plenty of paths and trails our four legged friends can hopefully stay a little cleaner!
1 Doddington Hall & Gardens
Doddington Hall & Gardens in Lincolnshire is an elegant Elizabethan mansion built between 1593 and 1600 by Robert Smythson. With over 400 years of unbroken family history the house boasts delightful collections of ceramics and porcelain, with weaponry, furniture and paintings accumulated by its generations of occupants.
Dogs are more than welcome at Doddington and many become loyal visitors who enjoy the various walks around the estate. With 30 minute strolls to 90 minute circulars, there's a walk to suit all. Dogs are welcome to accompany you as you browse in the country clothing store and the home store where I'm sure you'll be tempted to treat them to something from the stylish canine range on offer. Recoup your energy by stopping off at the restaurant, café or coffee shop which all welcome dogs in the outside areas where water bowls are available.
2 Minterne Gardens
Home to the Churchill and Digby families for 350 years, Minterne House & Gardens in Dorset is a private residence with the house only open to the public for organised private tours and private hire. The glorious garden landscaped in the style of Capability Brown is however open to the public to enjoy from 11th February to 9th November. Over 20 acres of woodlands and a collection of world class Rhododendrons, Minterne Gardens is testimony to the significant explorations of the Victorian plant hunters. The mile-long garden trail allows you to explore the famous Himilayan Rhododendrons and Azaleas, admire the rare trees and appreciate the various water features. Be sure to leave time for tea and a light bite on the terrace. Dogs on leads are very welcome.
3 Weston Park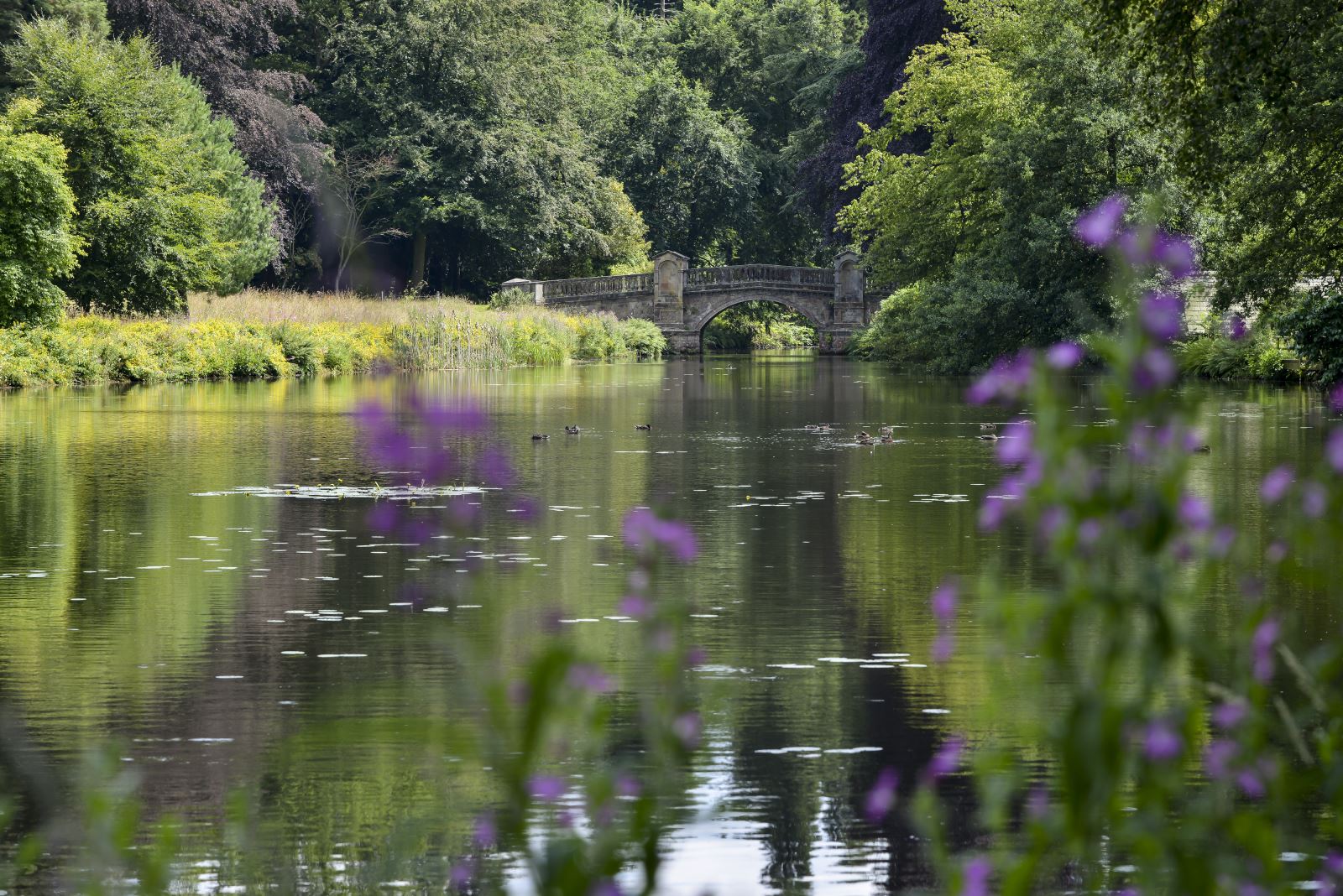 Weston Park, Shropshire was gifted to the nation in 1986 by the current Earl of Bradford with the support of the National Heritage Memorial Fund and is now owned and maintained by the Weston Park Foundation, an independent charitable trust. Visitors to the house can view superior collections of art including works by Sir Anthony Van Dyck, a tremendous collection of fine china, Thomas Chippendale chairs and a set of French Gobelin tapestries. There's also plenty to enjoy when visiting with dogs. With 1000 acres of Capability Brown landscaped parkland for you to explore and 4.5 acres of walled gardens including a maze. Try out a number of walks including the Shrewsbury walk or a meander around the Teardrop Garden. Stop off for refreshments at The Stables Coffee Shop or The Granary, both have outdoor seating areas where dogs are most welcome.
Please remember when enjoying our wonderful outdoor heritage to always follow The Countryside Code https://www.gov.uk/government/publications/the-countryside-code/the-countryside-code
Don't forget we'd love to see your pictures of your K9 companions enjoying heritage too. Share them with us on our social media pages
Related
0 Comments